About Us
---
Our mission is to be the leader in our industry by using the strengths and experience of our team-focused employees, our integrity and dedication, our pride and commitment to excellence in order to provide superior service and assist our customers in the achievement of their premier image and financial goals.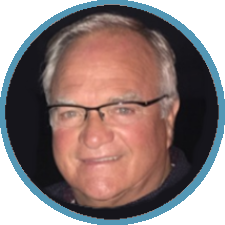 Since 1982 Roger W. Graham has lead, motivated and managed aviation cleaning and mobile pressure washing crews to achieve efficient and successful results. In 1994 he founded Air To Ground Services, Inc., and began the journey which became our company's trademark "WE CLEAN WITH INTEGRITY AND DEDICATION".
Integrity was the foundation on which the company was structured in August of 1994. Under the ownership of Roger Graham the decision was made to build a company which provides the highest quality cleaning services to every customer and stated "We're going to change the image of this industry."
With only 10 employees and a wealth of knowledge the beginnings of Air To Ground Services Inc. began. The name "Air To Ground" came after a suggestion that we can clean anything from the air to the ground; Aircraft, Buildings (interior and exterior), Commercial or Residential, from Heavy Equipment to Truck Fleets.
The first step to achieve the goal of "Total Quality" started with a fully trained staff of dedicated employees. Secondly, a commitment to excellence and integrity, that would meet the premier image and financial goals of our customers and set the standard for years to come.
This philosophy along side hard work and pride transformed Air To Ground Services into the premier company for cleaning services and exterior aviation protection programs. What was once a company started with 10 employees is currently a company with close to 100 employees complete with a 13,200 square foot facility. With quality and integrity always the ultimate goal, Air To Ground Services has experienced continuous growth. Air To Ground Services has maintained the ethics of quality, hard work, pride and integrity which to this day consistently sets the performance and quality standards of the cleaning services industry.
Air To Ground Services may not be the largest service provider of cleaning and exterior protection programs in the industry, but its reputation for quality and integrity make it the "Best." Our performance and customer satisfaction are the tribute to a company built on integrity and dedication!!!